Is your library participating in this year's "Great Give Back?" It's a "great" opportunity for your teens to earn community service and help the library give back to your community.
From the Great Give Back's website:
The Great Give Back is a community service initiative created by the Suffolk County Public Library Directors Association and the Suffolk Cooperative Library System.

The mission of The Great Give Back is to provide a day of opportunities for the patrons of Long Island libraries to participate in meaningful, service-oriented experiences. You can find out if your library is hosting a Great Give Back event by checking this list or this interactive map.
You can plan to do a program on October 13th, or set up a week-long event such as a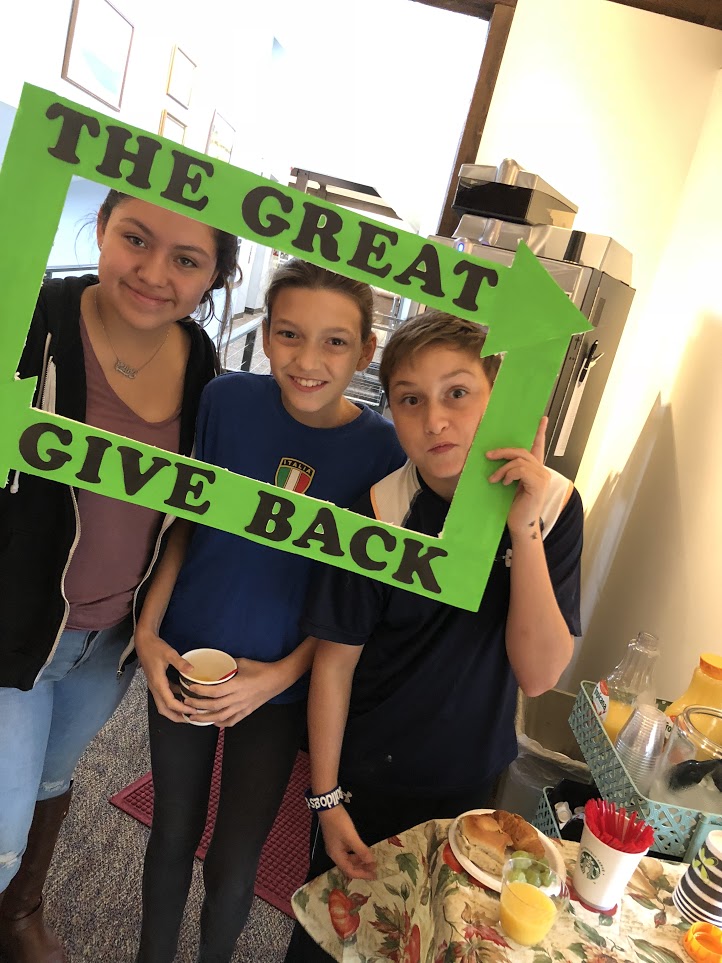 food or coat drive. Thank you to Renee McGrath, Manager of Youth Services at NLS and absolute youth superhero, for spreading the word! She also gave some great ideas, in addition to the ones libraries are already doing, such as:
Drop-in crafts for housewarming gifts for Habitat for Humanity groups
Book Donations for Little Free Libraries
Create wreathes (cards, stuffed animals, etc.) for residents in nursing homes
Hold a community breakfast for charitable organizations in your community
Assemble thanksgiving baskets
School supply drive
Coat drive (it will be getting cold very soon)
Blood drive
Check with your local religious organization for ideas for needy families – what do they need the most.
Want to see who's participating? Visit: https://thegreatgiveback.org/index.php/find-a-library/map-2/
Let us know in the comments if you will be participating!